What Is Entombment?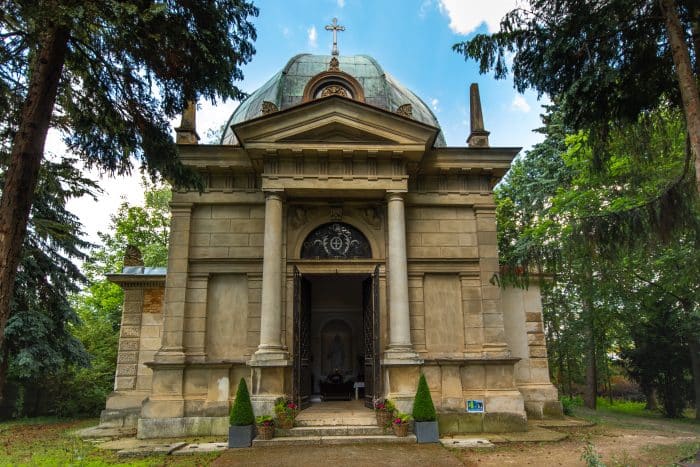 At The Gardens of Boca Raton, our funeral professionals understand the significance of the final resting place. The grounds of our memorial park are some of the most desirable in South Florida.
We all think about what we want our funeral services to look like, but picking a final resting place is equally important. The funeral is an important ceremony for grieving, but often the real work of mourning happens after the funeral when loved ones visit the resting place of the deceased. Choosing a final resting place that is personalized is a good way to help loved ones feel the presence of the departed.
Interment and funeral rites vary across cultures, religions, and geographies, as well as from person to person. The Vikings practiced boat funerals in which prominent figures were interred in elaborate boats.
Due to a lack of burial space in South Korea, a new burial trend has taken hold in which the ashes of their loved ones are made into "death beads" that are displayed prominently in vessels like an urn in the home.
Even within the U.S., there is a fascinating range of funeral traditions, including New Orleans jazz funerals in which a group of mourners parade joyfully behind a jazz band and use dance to express their grief.
The wide array of practices demonstrates how important funeral and burial traditions have been to humans throughout history.
If you are pre-planning your funeral, educating yourself about your interment options is the first step toward making this important choice. You want to choose a resting place that feels right for you and your family members and friends.
Most of us are familiar with a traditional burial under the ground, but there are other options, including entombment.
Understanding Entombment
"Entombment" is simply when the body of the deceased is interred within a tomb. Entombment can mean interment within either a natural or man-made structure and may occur above or below ground. Not every cemetery will have entombment options, so you need to seek out one that does offer it.
Commonly entombment is a "niche," which is an interment space in which a loved one's remains are kept. Niches are usually found within a crypt or a mausoleum.
There are niches for both caskets and urns, so entombment is an option for both the bodies or cremated remains of deceased loved ones.
Entombment Versus Traditional Burial
Traditional burial has a long history, going back over 100,000 years. It involves purchasing a burial space, casket and vault, and some kind of memorial marker like a gravestone. This is a good choice for families who value tradition.
However, traditional burial can be costly. The integrity of the gravesite is also another concern. Groundwater can get inside the casket. As the earth moves, the casket can shift locations.
There are environmental concerns, too. Harmful chemicals from embalming the body can leach into the soil. Sometimes you may have to hold off on a traditional burial until the ground thaws so that you can bury a loved one.
Entombment can be a convenient option. A climate-controlled setting allows loved ones to comfortably visit the departed during cold winters and hot summers.
Entombment is a more environmentally friendly and green burial option. Crypts especially use less space than underground burial in a graveyard because they allow for caskets to be stored in a way that takes up less space.
The embalming process still occurs with entombment. You may need to look into a casket that ensures that any gases are not trapped inside the casket. Otherwise, the casket may leak out the embalming fluids.
Entombment in some mausoleums can be expensive, so be sure to research costs if that is a factor.
Why Choose Entombment?
There are many benefits to choosing entombment. It can provide a comfortable and personalized environment for family members to mourn. Niches, crypts, and mausoleums all provide visual spaces in which to create a dynamic memorialization, from niches with mementos, photos, and other remembrances to mausoleums selected to reflect the tastes of the individual or family.
Because there are many climate-controlled options for entombment, it works well for very hot climates. In places like South Florida, grieving at a loved one's grave during the summer is unbearably hot. A climate-controlled final resting place allows loved ones to mourn comfortably year-round.
Because there are many options for above-ground entombment, it can be a great choice for people who live in climates where underground burial is too risky. If the water table is just below ground level, leaking is inevitable even if the casket is properly sealed.
The possibility of leaking can be disturbing for family members, so entombment can offer a more secure final resting place.
Entombment can make it easier to coordinate being laid to rest with a loved one than with a traditional burial.
Mausoleum Entombment
For thousands of years, humans have been memorializing their loved ones with mausoleums. A mausoleum is usually a building that offers above-ground crypts or other burial compartments to hold caskets or urns. There are both indoor and outdoor mausoleum crypts.
This time-honored entombment tradition can include family-owned mausoleums as well as community mausoleums. Family-owned mausoleums are dedicated to one family. Community mausoleums have space for different individuals.
Entombment Options at The Gardens of Boca Raton: Crypts, Niches, and Mausoleums
If you are pre-planning a funeral and are considering your entombment options, the entombment experts at The Gardens of Boca Raton are here to patiently answer your questions about funeral services and interment options.