Funeral Services
A funeral service which may be referred to as a "traditional" funeral is the most common funeral type in most cultures. The service can take place at either the funeral home chapel or a church/temple. The family may request to view their loved one by having an open casket for friends and family to pay their respects and say goodbye. Because a funeral service is often religious by nature, a priest or rabbi will share a few words and a blessing. This can be followed by one or more eulogies given by family or close friends. Once the service concludes, attendees will move to the location of the burial at a cemetery or mausoleum.
On occasion, the family of the deceased holds a reception in their home following the service. This is certainly not required and will depend on each family's preferences and circumstances.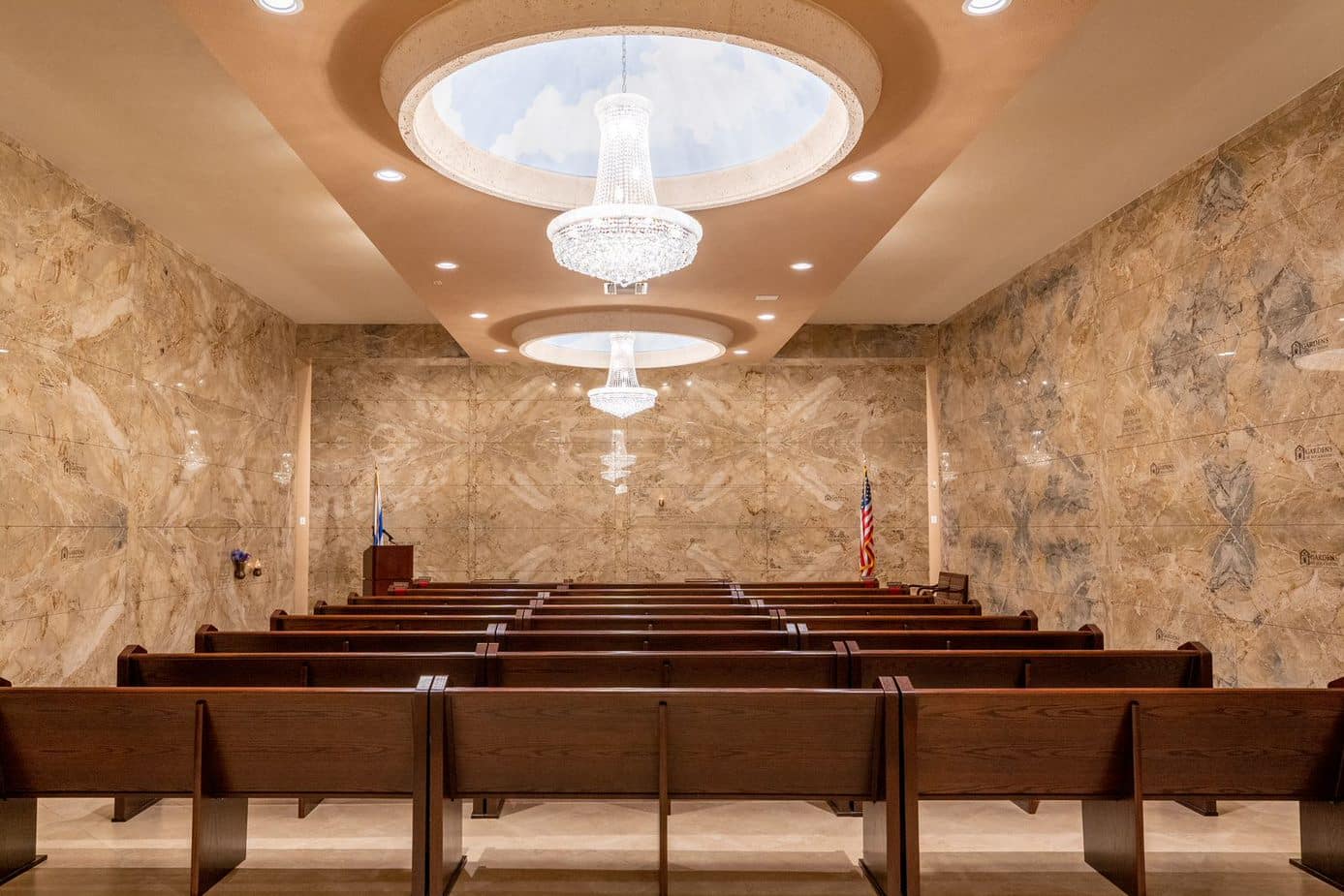 Our North Chapel is located in the North Building and seats up to 75
Our Sanctuary is located in the South Building and can seat up to 250
Viewing/Visitation
A viewing or visitation is for those who opt for an open casket for friends and family to pay their respects and say their goodbyes. The viewing usually occurs before the formal funeral service whether that be the same day or the night before depending on the family's religion and wishes. Viewings and visitations are held at the funeral home or at a local church if they will allow it.