Memorial Benches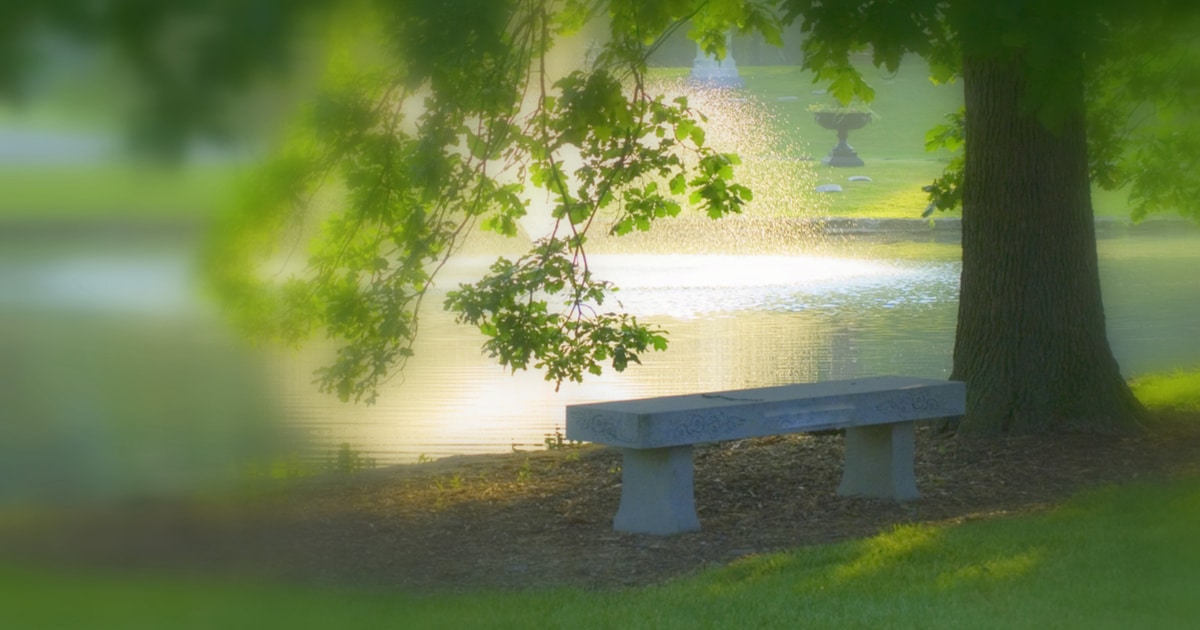 Memorial benches are a way to honor a family member or a loved one. A memorial bench is a sacred and serene place for family and loved ones to rest and reflect while continuing the legacy of those they memorialize. Memorial benches are often chosen to memorialize those who choose cremation.
Choosing a Memorial Bench
Often built of granite, memorial benches either house the cremated remains of a loved one, mark the place where cremated remains are housed in a cemetery, or are just another way to memorialize a passed loved one. Memorial benches are installed in cremation gardens or other areas of the cemetery. At The Gardens of Boca Raton, some of our most serene spaces situate memorial benches, such as by our outdoor gardens or looking at our garden lake.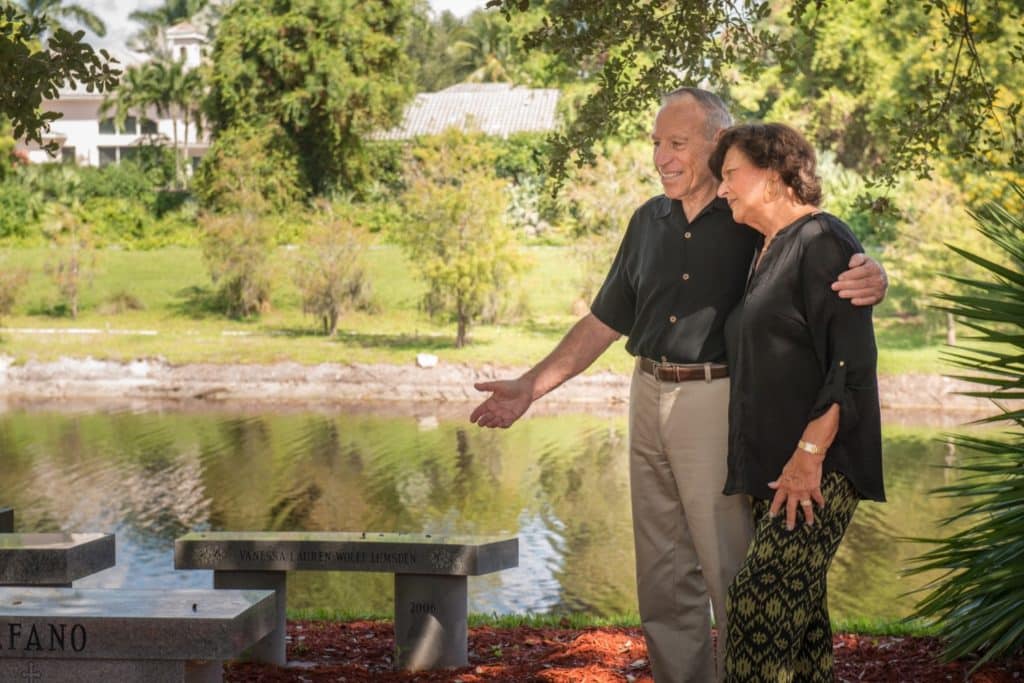 Personalized Memorial Benches
At The Gardens of Boca Raton, we believe personalization gives the family a way to memorialize their loved ones in a truly unique way. Memorial benches can be personalized in many ways. From the color of the granite to the different styles of engraving, you can make sure the memorial bench is a true representation of your loved one.
From names and dates to pictures or symbols, memorial benches can be personalized to meet your needs. For example, a memorial bench with interlocking wedding rings is a thoughtful personalization for a couple.
Cremation Bench
Some memorial benches are also known as cremation benches; these are granite benches specially designed to house cremated remains. Depending on the memorial bench chosen, there is space to house one or two cremation urns within each leg. A bronze plaque is usually used to add the name of the person entombed in the bench. Some families also choose to engrave a thoughtful message on the bench, as a way to pay tribute to their loved one.
Straight-leg Bench
This memorial bench looks like a traditional park bench, and it houses one or two cremation niches. A straight-leg bench is usually personalized with a name, dates, or a family symbol. In this case, the cremated urns go in each one of the legs, and the bronze plaque is placed in the front of the seat.
Pedestal Bench
Unlike the straight-leg bench, a pedestal bench is a solid bench that can also be designed for one or two cremation niches. However, instead of having two legs, the cremation urns are housed within the granite pedestal. These memorial benches are often engraved with names, dates, and symbols, as opposed to using a bronze plaque to label them.
Creating a Lasting Legacy
Choosing a final resting place is very significant for family members and friends. As an important step in creating a family legacy, a memorial bench is a fitting choice to establish a place of remembrance for the future generation, as well as paying tribute to an extraordinary life.
If you are looking at memorial benches for your pre-planning arrangements or as a final resting place for a loved one, your Gardens of Boca Raton Cemetery counselors are here to help. Contact us today at (561) 989-9190 and schedule your private tour to see our beautiful memorial benches.