Peaceful Burial Locations
Most people are not thinking about where they would want to be buried. But, taking a few minutes to consider where their final resting place should be as part of their pre-planning arrangements is imperative. These cemeteries offer authentic, beautiful, and peaceful burial locations across the United States. For years, their gorgeous walking paths, serene lakes, and compelling nostalgia have offered family members a sacred and peaceful place to visit their loved ones.
This little cemetery directory takes you through some of the most peaceful burial locations in the United States. They also happen to be the final resting place of local celebrities, national heroes, and respected local figures.
Georgia: Bonaventure Cemetery
Located by the Wilmington River in Savannah, Georgia, the Bonaventure Cemetery is one of the most peaceful and beautiful cemeteries in the world. With Spanish moss-draped around the trees, the angelic statuaries, and avenues lined with soft pink azaleas, one sort of travels in time when walking through this memorial park. There is something about being surrounded by this ethereal greenery and the soft breeze that sneaks through the trees that offer visitors a place of comfort and solace.
Virginia: Arlington National Cemetery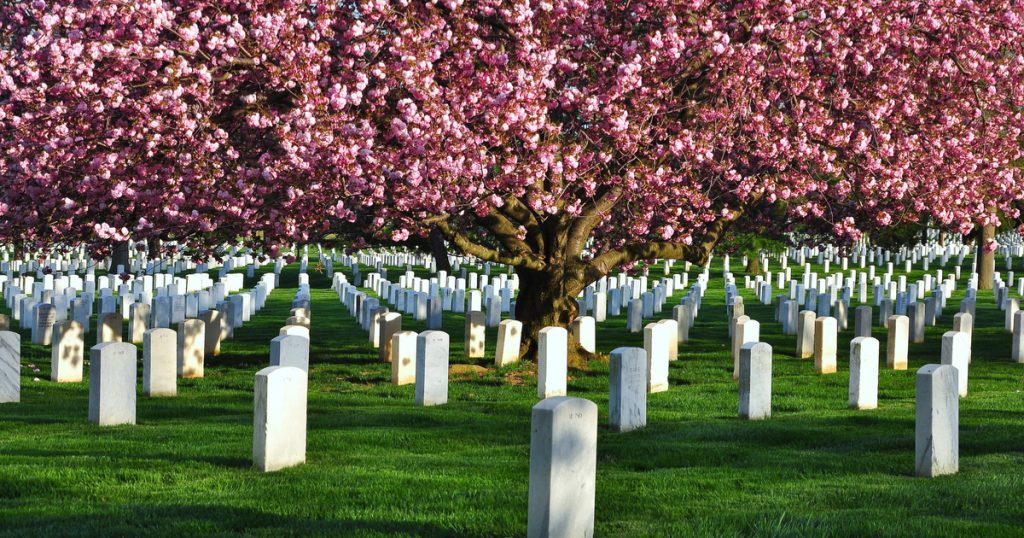 Everything about the Arlington National Cemetery exudes a peaceful air that is almost indescribable. Many attribute its peacefulness to the emotional value this cemetery offers. A place that means so much to so many can hardly be described in words. Its seemingly endless rows of white tombstones, contrasted against the crisp green grass during spring and the soft cherry blossom trees in fall, are one of the most beautiful sights you will ever get in a cemetery.
Wander through the headstones and reflect on the stories each person could tell. It's impossible not to feel a sense of gratitude and appreciation for our nations' heroes and their families as you walk through Arlington.
Massachusetts: Mount Auburn Cemetery
Founded in 1831 with the purpose of creating a "rural cemetery," these types of cemeteries foster a collection of plants, ponds, trails, and trees that come together to give its visitors a tremendous atmosphere of tranquility. The Mount Auburn Cemetery is home to over 700 tree varieties and about 10 miles of roads. It is easy to get lost in the greenery, serenity, and peace in this beautiful memorial garden.
Kentucky: Cave Hill Cemetery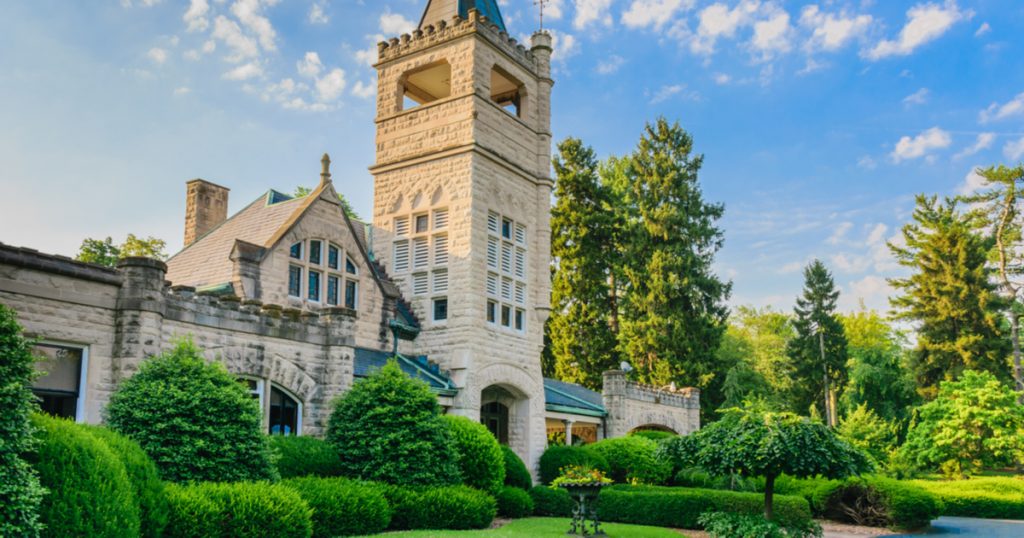 Another rural, garden-style cemetery that's praised for its beautiful gardens around the country. Cave Hill is known for its mausoleums, elaborate graves, and the soldier designated area, all carefully designed to become an extension of those resting there. Its grounds echo back to wealth and class, becoming a celebration of life for those there.
Florida: The Gardens of Boca Raton Cemetery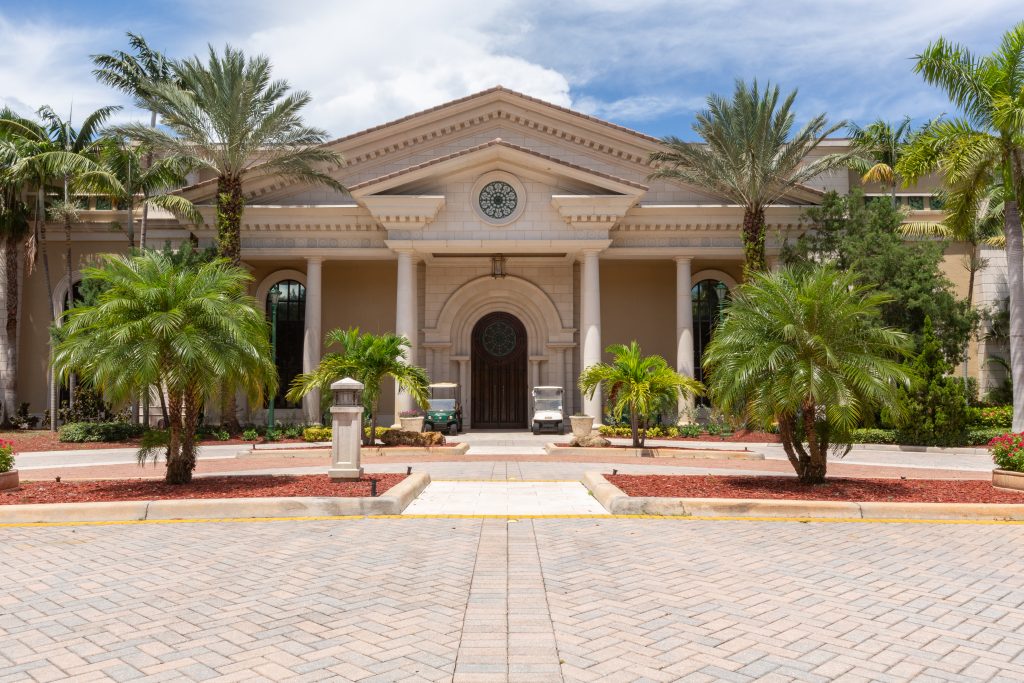 Right in the heart of peaceful Boca Raton lies The Gardens of Boca Raton, a serene and tranquil memorial park designed to give visitors a unique experience and connection with their departed loved ones. Its visitors argue they do not feel as if they are visiting a cemetery.
Its indoor and outdoor mausoleums reflect a classic style that celebrates life and commemorates those resting here, making sure their legacy is treasured forever. The sunshine reflecting off the lake, and the thoughtfully designed indoor mausoleums with glimpses of natural light coming through the windows instantly create an atmosphere of peacefulness.
California: Fort Rosecrans National Cemetery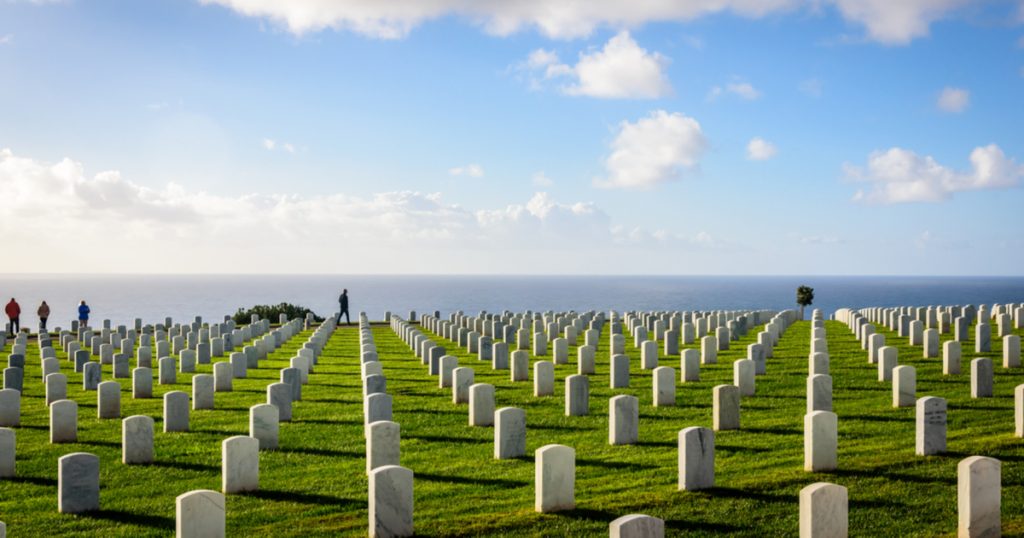 Arguably one of the most peaceful burial locations in the United States, the Fort Rosecrans National Cemetery overlooks the Pacific Ocean and the city of San Diego. With the bay and harbors to the east, the tranquility and peacefulness exuded by the ocean are instantly transmitted to those visiting this cemetery. Even the scenic road that takes you to the cemetery opens to reveal the uniform rows of this national cemetery. As you visit, catch a sunset to see the most breathtaking view you could ever possibly experience at a graveyard.
Each one of these cemeteries offers a unique place designed to celebrate the lives of those buried there, preserve their legacy, and provide a place of comfort and solace for the bereaved friends and relatives of those buried there.
Contact Request from Contact Page